Covid-19: Mandatory vaccine passports could be enforced from December
Covid-19: Mandatory vaccine passports could be enforced from December
Covid-19: Mandatory vaccine passports could be enforced from December.
Mandatory Covid vaccine passports could become enforceable in NI from 13 December under proposals from the health minister, BBC News NI understands.
Robin Swann will bring a paper to Wednesday's executive meeting and ask ministers to agree to recommendations.
It is understood his plan would see the regulations take effect on 29 November.
However there would be a 14-day grace period before fixed penalty notices can be issued.
The minister is believed to have proposed applying the measure across the hospitality sector and entry to large events.
In his paper it is understood the measure would apply for access to:
Nightclubs
Hospitality venues which serve food and drink
Cinemas, theatres, concert halls and conference centres
Indoor events with 500 or more attendees with some or all of the audience not normally seated
Outdoor events with 4,000 or more attendees with some or all of the audience not normally seated
Events where more than 10,000 people will be present regardless of whether they are seated
Four of the five main parties are in support of mandatory Covid vaccine passports.
His party leader Sir Jeffrey Donaldson said he had an "open mind" on mandatory Covid passports but that he would need to see the detail of the proposal.
He also said he had made a commitment to Mr Swann to "work with him to find solutions", but they "have to be solutions that genuinely ease the pressures that our hospitals are under".
DUP First Minister Paul Givan held talks with health officials on Tuesday evening, ahead of the wider executive discussion.
It is understood he received a presentation from Health Minister Robin Swann and his advisers about the proposals.
Mr Givan had previously said his preference remained encouraging people to get vaccinated, as opposed to enforcement being conducted by hospitality venues.
He said ministers would have to consider which settings may require people to show Covid-19 certificates to gain entry.
His call followed rising pressures within the Southern Health trust, with some ambulances having to be diverted from Craigavon Hospital.
How did we get to this point?
High-level discussions about introducing mandatory Covid passports for domestic use in Northern Ireland have been taking place since late summer.
At that stage few of the political parties supported the idea and, in September, the SDLP's Infrastructure Minister Nichola Mallon proposed the move to other executive colleagues.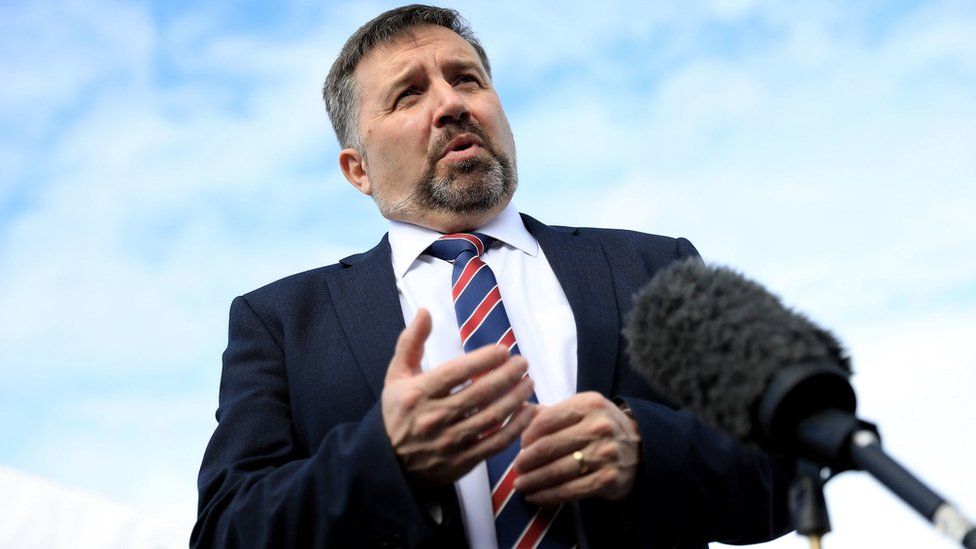 Ms Mallon and Alliance's Justice Minister Naomi Long both said they wanted to see compulsory vaccine passports being introduced ahead of the nightclub sector reopening in Northern Ireland on 31 October, which also saw social distancing rules scrapped in hospitality venues.
If the executive agrees to make vaccine passports in some domestic settings compulsory, people will be able to use the app to show their proof of certification.
But it is believed it could take several more weeks before the legislation giving the change legal force is finalised.
What is the situation with Covid passports in the Republic of Ireland and Great Britain?
Proof of vaccination has already been required to access hospitality in the Republic of Ireland since July.
This is also now being extended for entry to cinemas and theatres but not for gyms and hairdressers.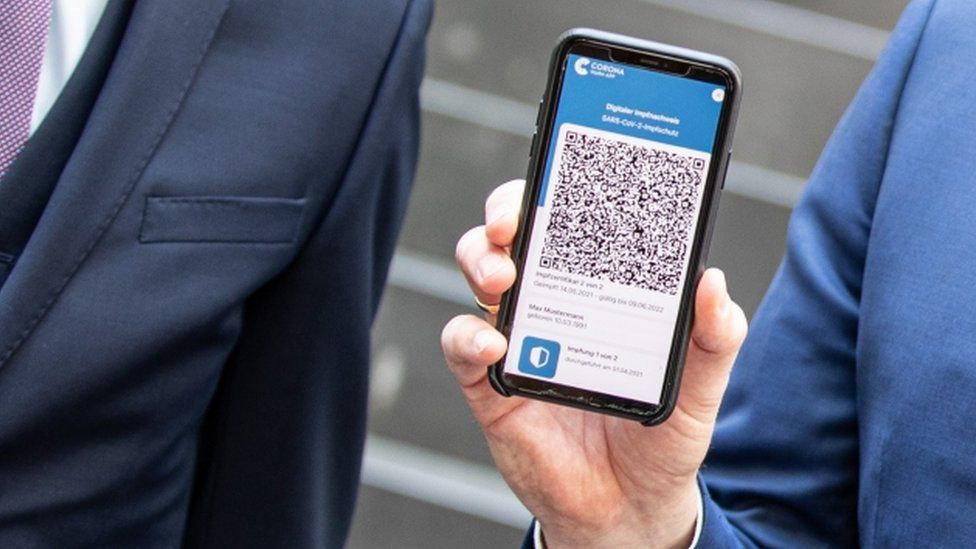 The measure is also in force in Wales to access cinemas, nightclubs theatres, concert halls and large events.
It is a similar picture in Scotland but government officials there are currently considering whether to extend it to other sectors.
In England, the government dropped its plans for vaccine passports, which had been due to start at the end of September.
But they could still be introduced under the government's winter "Plan B" if cases surge.